Rescheduled Tour Dates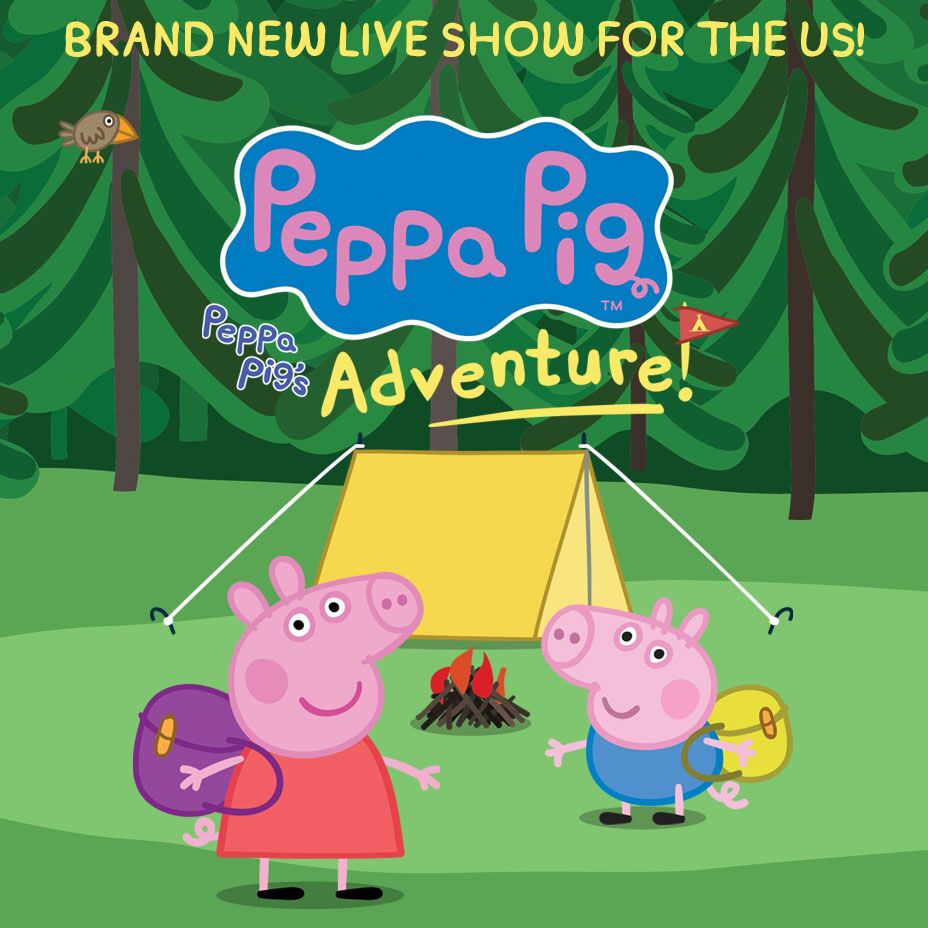 Peppa Pig is excited to announce rescheduled dates for Peppa Pig's Adventure tour for the shows listed below. All tickets for the original shows will be honored at the rescheduled dates. Ticket holders will receive an email notification from the ticketing company soon that includes information on how to request a refund if you are unable to attend the rescheduled date. To purchase tickets for the 2021 tour, please visit the EVENTS page.
4/10/21 - Waukegan, IL @ Genesee Theatre
4/11/21 - Evansville, IL @ Victory Theatre
4/14/21 - Reading, PA @ Santander Performing Arts Center
4/17/21 - Staten Island, NY @ St. George Theatre
4/18/21 - Medford, MA @ The Chevalier Theatre
4/21/21 - Greensburg, PA @ Palace Theatre\
Unfortunately, due to scheduling conflicts we are unable to reschedule the following postponed 2020 tour dates for 2021. Ticket holders will receive an email from their ticketing company with refund options. Thank you for understanding, and we hope we can get back to jumping in muddy puddles soon!
3/18/20 - El Cajon, CA @ The Magnolia
3/19/20 - Riverside, CA @ Fox Performing Arts
3/20/20 - Santa Rosa, CA @ Luther Burbank Center for the Arts
3/22/20 - Seattle, WA @ Paramount Theatre
4/4/20 - Minneapolis, MN @ State Theatre
4/5/20 - Madison, WI @ The Orpheum Theater
4/7/20 - Ralston, NE @ Ralston Arena
4/8/20 - Dubuque, IA @ Five Flags Arena
4/11/20 - Interlochen, MI @ Interlochen Center for the Arts (Corson Auditorium)
4/23/20 - Burlington, VT @ Flynn Center for Performing Arts
4/25/20 - Northampton, MA @ Calvin Theatre & Performing Arts Center
5/1/20 - Upper Darby, PA @ Tower Theater
5/2/20 - New York, NY @ Beacon Theatre
5/3/20 - Asbury Park, NJ @ Paramount Theatre
5/5/20 - Birmingham, AL @ Alabama Theatre
5/6/20 - Jackson, MS @ Thalia Mara Hall
5/7/20 - Beaumont, TX @ Ford Park Arena
5/12/20 - Mobile, AL @ Saenger Theatre
5/13/20 - Montgomery, AL @ Montgomery Performing Arts Centre